RACE FOR WATER : Price Reduction

RACE FOR WATER : Price Reduction
BGYB is delighted to announce a price reduction for the MOD 70 RACE FOR WATER trimaran. This impressive trimaran is now offered at 1,075,000 euros.
April 7, 2021
RACE FOR WATER : Price Reduction
Heirs to the 60-foot Orma trimarans, the MOD 70s were designed by the renowned French firm VPLP Design. In 2011 and 2012, three trimarans were launched. RACE FOR WATER was the first of the series. If we compare the MOD 70 model to the Orma 60 model, some improvements are noticeable: 5% reduction of the sail area for more safety, the main hull is 3 meters longer, raised beams for a better passage in the waves, liftable main rudder, curved foils for more performance and safety, and the mast is positioned further back. RACE FOR WATER is available for sale, and is now listed at a new price of 1,075,000 euros.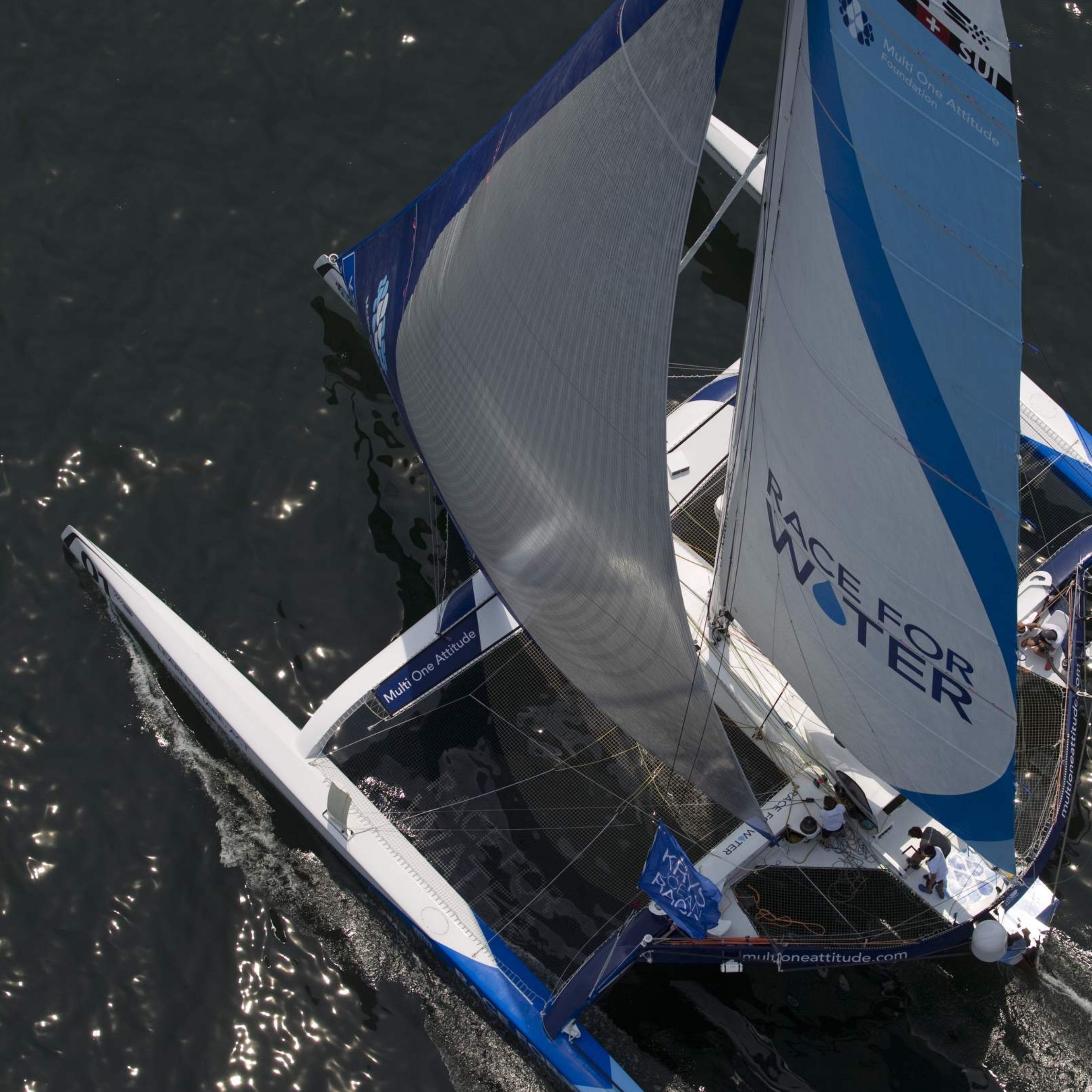 Picture : © ThMartinez - Sea&Co
Please visit RACE FOR WATER's page should you wish to know more about this exceptional racing trimaran.
To find out more about BGYB's racing yachts for sale, please go to the dedicated page here : Racing Yachts For Sale.
Should you wish to see more BGYB news, visit our Current News page.

Published: 8 April 2021
[11th January 2022 UPDATE : RACE FOR WATER IS NO LONGER AVAILABLE FOR SALE]