SERENITY: Christmas and New Year cruises

SERENITY: Christmas and New Year cruises
BGYB is pleased to announce that the 72m motor yacht SERENITY is now available for the festive season in the Maldives or United Arab Emirates. Spend quality time with family and friends aboard this magnificent yacht for those special occasions!
October 20, 2023
Book SERENITY for the end of this year!
Built in 2004 by the Australian shipyard Austal Ships, Serenity is a custom build that combines infinite space and unrivalled comfort, making her one of the most sought-after yachts on the ocean. Following her major refit in 2017, she features an astounding number of amenities for guests' pleasure. With four decks linked by a grand staircase, this floating palace is entirely dedicated to the enjoyment of its guests. Guests aboard this 72m yacht can enjoy a vast array of options for amusement, dining, unwinding, and socialise. Some of SERENITY's facilities include a deck pool, well-equipped gym, a massage and spa room, a hairdressing salon, a cinema room, a spectacular array of water toys.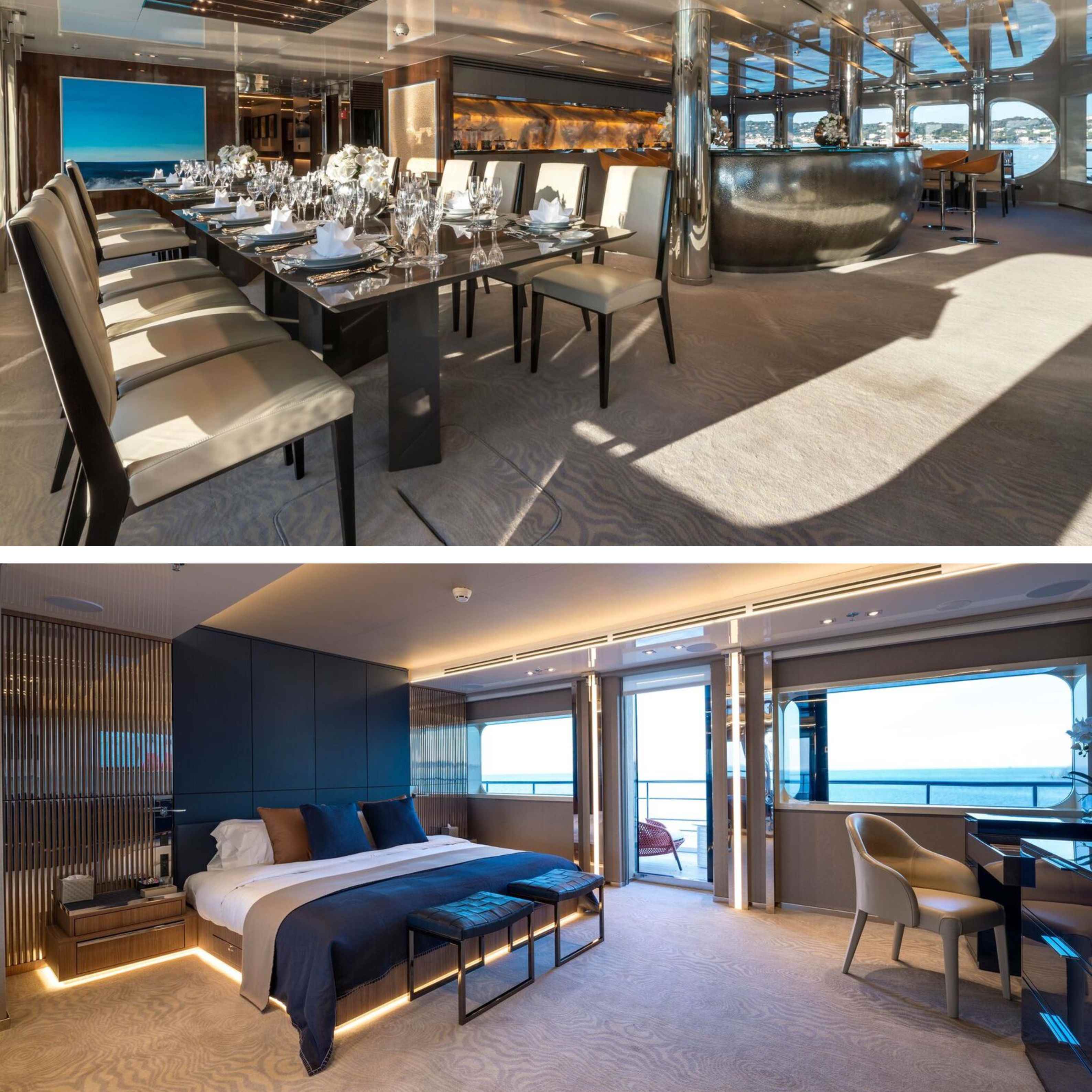 She is also fitted with top-of-the-line technology, an example being her advanced stabilisation system that reduces the side-to-side roll of the yacht and therefore assures guest's exceptional comfort. Luiz De Basto is to thank for her beautiful exterior designs and AskDeco for her warm interiors. There is a genius blend of classic and contemporary decor with a masterly interplay of textures, woodwork, lighting and materials. She offers guest accommodation for up to 28 guests with a layout comprising a master suite, six VIP cabins, five double cabins and two twin cabins. She also carries 30 crew aboard and is furthermore able to host up to 250 guests for unforgettable social events.
Regarding destinations for Christmas and New Year, SERENITY is flexible : charter her in either The Maldives or the United Arab Emirates.
The Maldives are a breathtaking part of the Indian Ocean that feature a string of wooden houses which appear to float on top of the water. The United Arab Emirates offers equal beauty with its iconic architecture, luxurious lifestyle, and diverse cuisine. A yacht charter during the holiday period in these destinations never fails to be incredible, with the yacht providing an intimate, stress-free environment for creating lasting memories with loved ones.
Charter Rate
(Winter) 550 000 EUR / week + TVA + APA
Charter Destinations:
Maldives | The United Arab Emirates
Visit SERENITY's dedicated webpage here to read more about this catamaran