TAONA : Price Reduction !

TAONA : Price Reduction !
This yacht represents excellence in terms of comfort on the water, and was built in 2018 by the Beneteau shipyard in collaboration with the architects from Berret Racoupeau Yachts Design. TAONA can accommodate up to 8 guests in her 4 luxurious cabins!
June 1, 2023
Elegance on the Water !
Her looks are recognisable among many other yachts. The features of the Océanis 62, TAONA, are elegant, promising the future owner an exceptional boat. The yacht's aesthetics are well thought-out, but she is also designed to be reassuring, balanced and manoeuvrable, thanks to her double-safran hull and perfectly centred oiler. TAONA is now in the South of France ready to welcome you, to share magical moments at sea. The new asking price is 875,000 EUR !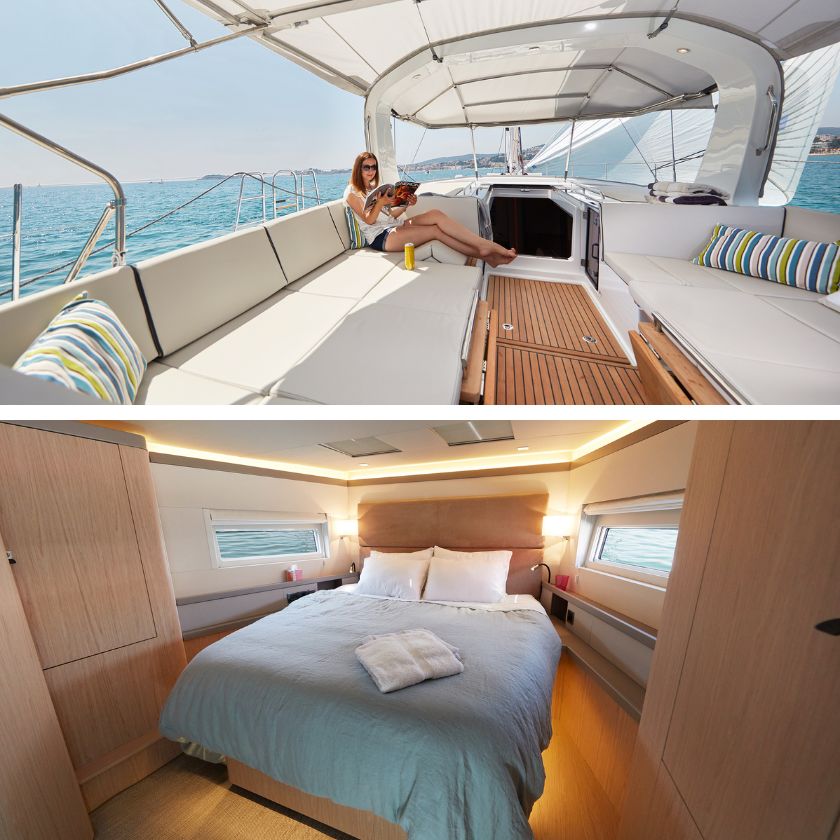 To find out more about BGYB's sailing yachts for sale, please go to the dedicated page here: Sailing yachts
Please visit TAONA's page should you wish to know more about this Oceanis 62.
Or go to our Current News page!