ULTIM EMOTION 2 : Available for Racing Charter

ULTIM EMOTION 2 : Available for Racing Charter
BGYB is delighted to inform you that the 80' Racing Trimaran ULTIM EMOTION 2 is available from April, for both racing charters and crewed day charters for fun days at sea and sailing experiences.
February 11, 2021
Ultim Maxi 80 Trimaran
One of the few Ultim trimarans available for charter, the Ultim Maxi 80 ULTIM EMOTION 2 is a seaworthy and successful racing yacht. She has the capacity to sail over 40 knots per hour and is suitable for single-handed racing. She is modern and in great shape - racing ULTIM EMOTION 2 will make you feel as if you are flying. She is available for Racing Charter from April; she will be based in Brittany between May and August and then from September will be available for races such as Les Voiles De Saint Tropez or the Rolex Middle Sea Race. This winter she will then cross to the Caribbean where she may be available for regattas such as RORC 600, Les Voiles de St Barth, or for transatlantic sailing.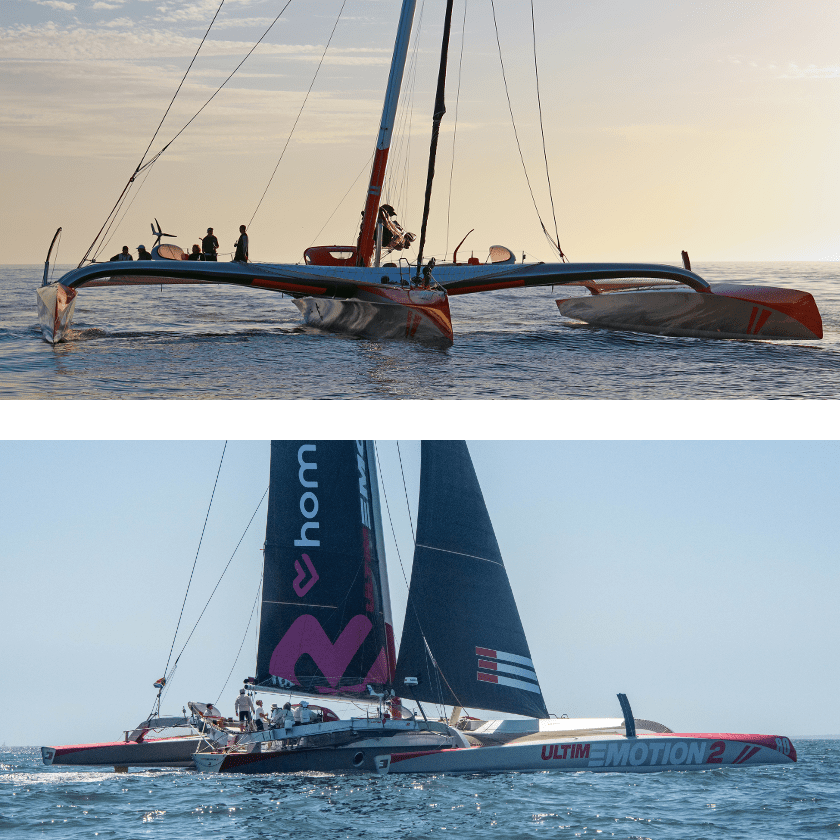 Learn more about ULTIM EMOTION II by clicking on her page below: