Denmark
Perched in the bottleneck between the North and Baltic Sea whilst sharing a German border with close ties to Sweden and Norway, Denmark is the perfect destination for a Scandinavian charter.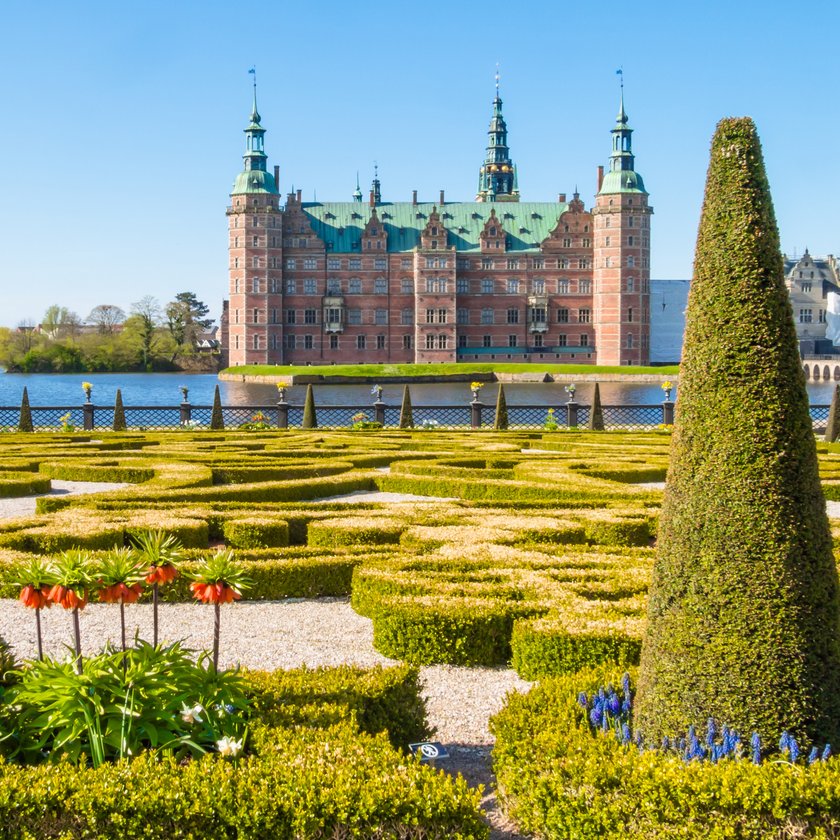 Scandinavian
Charter in Denmark
Despite being the smallest of Scandinavian countries, the land of Denmark combines pristine rural landscapes with sophisticated urban architecture that boasts an artistic touch. With a contrasting coastline which extends more than 7000 miles, Denmark is one of Europe's most exciting yacht charters.
When to go :
The best time to go is from May to October
Charter
Highlights of Denmark
We have selected our highlights for a charter in Denmark so that you can get a flavour of what this marvellous charter destination has waiting for you.
01

Copenhagen

Copenhagen has attractions and sights which cater to all interests with most of them within a walking distance. With its past dating as far back as 1043, the capital is a historical gem offering ancient architecture, prestigious buildings and captivating museums.

02

Middelfart

Middelfart, a welcoming old town with a myriad of high-end boutiques, is situated on the coast between the island of Fionie and Jutland. Beaches and woods encircle the town which guarantees fantastic views and a peaceful ambiance.

03

Island

of Ærø

Often hailed as the most beautiful island of Denmark, spend the morning strolling the cobblestone streets in the picturesque small capital Ærøskøbing and discover the maritime past of Marstal, the largest town of the island.
Suggested
itinerary for a cruise in Denmark
At BGYB we offer our clients a bespoke itinerary for their charter holidays. Please contact us to receive your very own personalised charter itinerary.
Day 1

Copenhagen – Elsinore

Embark at Copenhagen's dock downtown, where a delightful lunch awaits with views of the marvellous Opera House and the Amalienborg Palace just behind. In the afternoon, depart for Elsinore to explore her renowned castle as seen in Shakespeare's Hamlet.

Day 2

Odense and Ballen, Samsø

Arrive at Odense Harbour in the morning and enjoy a lavish Danish breakfast aboard. Home to the well-known Hans Christian Andersen, visit his former home which includes most of the fairytale books he had written. Sail to Balen in the afternoon, a town famous for its local wines and fantastic merchant selling local produces.

Day 3

Ebeltoft and Århus

Arrive at Elbeltoft at the crack of dawn to discover more landmarks, such as the romantic ambiance of the old town hall and the 1864 frigate Jutland warship. At noon, we sail for Århus, also known as the European Capital of Culture. The art museum ARoS with its cylindrical rainbow on top is a must-see!

Day 4

Endelave, Middelfart and Lillebælt

It's now time for a spot of island hopping with the first stop being Endelave, a small island in the middle of the sea. Boasting an abundance of plants, animals and natural habitats, she is fine gem. Arrive at Middelfart in the afternoon for some boutique shopping and a beach stroll. At night, we will sail under the Little Belt Bridge to marvel at her beautiful lights.

Day 5

Lyø

In the morning, we arrive at Lyø, one of the small islands in the Funen Archipelago in the morning. Visit the Bell Stone dolmen chamber on the west side of the island for a splendid view over the water, Horne Land and Lyø. Later on, stroll through the narrow streets that are interspersed with beautiful old half-timbered houses.

Day 6

Marstal and Svendborg

We arrive at the skipper town of Marstal on Ærø, which oozes a maritime atmosphere. See the work on the renovation of the National Museum's three masted schooner Bonavista or take a walk in the town's narrow streets with old buildings and charming gardens. After lunch, we leave for Svendborg, a beautiful old town that had political influence during the Middle Ages. It is known for its charming appearance, quiet lifestyle and shopping.

Day 7

Copenhagen

Your crew will prepare a big brunch on board for your final morning on board your charter yacht, after which you will disembark and say your goodbyes. Before heading to the airport, you may enjoy visiting the Rosenborg Castle or Christiansborg, where the Danish government resides.

Yachts for Charter -
Denmark
DWINGER

Length : 48.5 m / Passengers : 11

Special features : - Longest freestanding mast- Designed by Gerard Dijkstra (e.g. one of the head designers of Maltese Falcon)- Green (energy recovery through solar panels...

SANSSOUCI STAR

Length : 53.5 m / Passengers : 12

Special features : - One of the few remaining truly classic super yachts available on the market- Vast interior space to ensure comfort for all of your guests- Suited to...