British
Virgin Islands
A maze of clear turquoise waters and white sanded beaches, the British Virgin Islands offer over 50 individual islets to explore.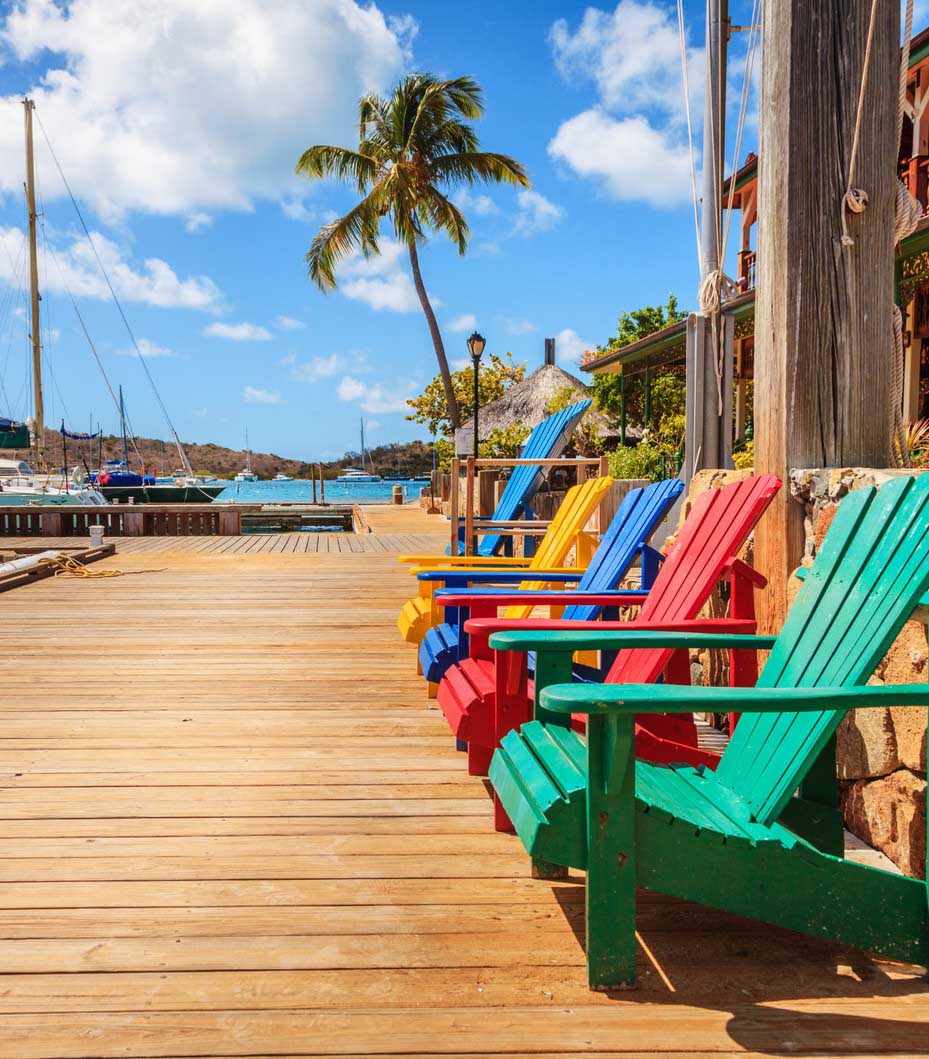 Caribbean
Cruising
Propelled by the steady Easterly trade winds, spend your days cruising from secluded anchorages to sheltered bays. The lush green islands fringed by coral reefs are bursting with natural beauty and tranquility.
When to go :
The best time to go is from December to April
Charter
Highlights in the British Virgin Islands
We have selected three highlights for a charter in the British Virgin Islands so you can get a taste of what this fabulous charter destination has waiting for you.
01

Rhone

National Maritime Park

The Caribbean seas are abundantly endowed with overwhelmingly beautiful marine life. The Rhone national maritime park reaches across 800 acres and is home to many species of fish and underwater flora.

02

Virgin

Gorda

Virgin Gorda is a submerged maze of coral reef fringed rocky pools. Pop on your snorkels and flippers and swim close to the surface gazing down to the sea bed through transparent waters. Or flip onto your back and feel the sway of warm waters as you relax and look into the deep blue sky.

03

Beef

islands

Situated in the heart of the BVI's, beach bars, luxury resorts and reliable tourist infrastructure awaits you on the luxury Caribbean Beef Island. The ideal stopover to take a pause on dry land and reflect on the beauty of the Caribbean isles.
Suggested
itinerary
At BGYB we offer our clients bespoke itinerary for their charter holidays. Please contact us to receive your very ownpersonalised charter itinerary.
Day 1

Beef Island

Embark at Beef Island, a stone's throw away from Tortola airport, and the ideal spot to meet your charter yacht at anchor. Set sail for the Virgin Gorda Baths where you can enjoy one of the most beautiful beaches of the Virgin Islands, and explore the underwater surroundings by snorkeling. The bay is calm at night and offers a beautiful sunset to watch whilst enjoying a fantastic dinner prepared by your chef.

Day 2

Prickly Pear Island

Sail just north of Virgin Gorda by following the lush coastline up until Bitter End Yacht Club, where you can visit the great bars and restaurants which line the waterfront, and practice kitesurfing at Prickly Pear. You can also catch a glimpse of Sir Richard Branson's famous private Necker Island. The vast, sheltered bay offers a variety of anchorages and areas for water sports for all the family to enjoy in complete security and an idyllic setting.

Day 3

Jost Van Dijk

Set course for Jost Van Dijk by sailing through the small islands of the Northern Virgin Islands, from Dog Island to Guana Island via Great Camanoe and Scrub Island: a 20 nautical mile trip carried by the trade winds. Spend the night at anchor in Great Harbour Bay and discover the famous restaurant "Foxy's Beach" and its atmosphere which makes it unique to the West Indies.

Day 4

Saint James

Visit the U.S. Virgin Islands and the famous St. James Island via Grand Cruz Bay. Here you can taste locally caught fish and lobsters, prepared by your crew. The USVIs are also made up of a multitude of beaches with sandy banks and lush vegetation that offer an infinite number of route options according to your desires, without ever retracing your steps and instead discovering new horizons at each stage of the trip.

Day 5

Coral Bay

Sail to Coral Bay to enjoy breakfast in an ethereal anchorage. For lunch, your crew could organize a BBQ picnic on the beach for you to enjoy. Afterwards, make the most of a long afternoon of lazing around, swimming, snorkeling, and water sports, before returning to your charter yacht for dinner and a custom cocktail made according to your preferences.

Day 6

Peter Island

Follow the wind in the calm and protected waters of Tortola and reach Peter Island, one of the most beautiful anchorages of this small archipelago with turquoise waters and pristine beaches. Make the most of your yacht's jet skis and paddle boards before returning on board for lunch. In the afternoon, take the opportunity to explore the beaches of Norman Island a few miles further south.

Day 7

Salt to Copper to Ginger Island

Continue your path to Salt Island, Copper Island and Ginger Island; the landscapes of these small islands, which are part of the Rhone National Marine Park, will take your breath away. Afterwards, head further north towards Road Tow, Tortola. Here you will discover authentic local markets alongside a village hidden in the middle of this corner of paradise. Stay at anchorage here for your final night of charter.

Day 8

Tortola

Enjoy a final breakfast on board before sailing around Tortola to reach the Beef Island airport for disembarkation. Make the most of your final hours on your charter yacht by taking in the incredible views. Once arrived, say your goodbyes to your crew and do some final souvenir shopping before heading home after an incredible Caribbean adventure.

Yachts for Charter -
British Virgin Islands