British
Virgin Islands
A maze of clear turquoise waters and white sanded beaches, the British Virgin Islands offer over 50 individual islets to explore.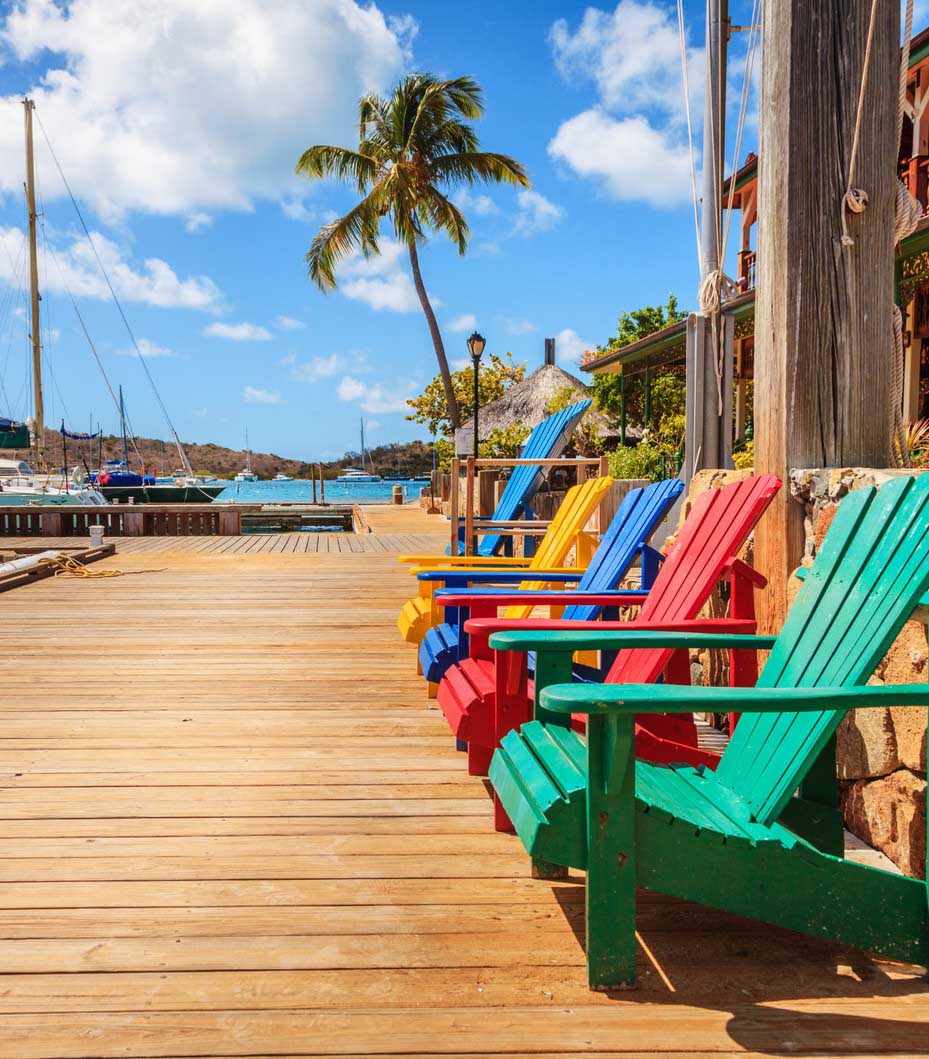 Caribbean
Cruising
Propelled by the steady Easterly trade winds, spend your days cruising from secluded anchorages to sheltered bays. The lush green islands fringed by coral reefs are bursting with natural beauty and tranquility.
When to go :
The best time to go is from December to April
Charter
Highlights in the British Virgin Islands
We have selected three highlights for a charter in the British Virgin Islands so you can get a taste of what this fabulous charter destination has waiting for you.
01

Rhone

National Maritime Park

The Caribbean seas are abundantly endowed with overwhelmingly beautiful marine life. The Rhone national maritime park reaches across 800 acres and is home to many species of fish and underwater flora.

02

Virgin

Gorda

Virgin Gorda is a submerged maze of coral reef fringed rocky pools. Pop on your snorkels and flippers and swim close to the surface gazing down to the sea bed through transparent waters. Or flip onto your back and feel the sway of warm waters as you relax and look into the deep blue sky.

03

Beef

islands

Situated in the heart of the BVI's, beach bars, luxury resorts and reliable tourist infrastructure awaits you on the luxury Caribbean Beef Island. The ideal stopover to take a pause on dry land and reflect on the Caribbeans on land beauty.
Suggested
itinerary
At BGYB we offer our clients bespoke itinerary for their charter holidays. Please contact us to receive your very ownpersonalised charter itinerary.
Day 1

Beef Island

Embarkation on Beef Island, anchored by the airport arrival dock, set sail to the Baths. Swimming and snorkelling, stay overnight at anchor and visit Spanish Town.

Day 2

Prickly Pear Island

Sail to Prickly Pear Island, kitesurf session for beginners, stay overnight in the bay of the Bitter End Yacht Club.

Day 3

Jost Van Dijk

Sail down to Jost Van Dijk, relax in the bay and enjoy the famous Foxy's beach restaurant. Stay overnight anchored in Great Harbour.

Day 4

White Bay

Move the yacht to White Bay for a swim, before setting sail to Great Cruz Bay in St John's US Virgin Islands

Day 5

Coral Bay

Sail to Coral Bay, lunch at anchor and a chilled out afternoon of swimming and snorkelling. Stay overnight at anchor in Coral Harbour.

Day 6

Peter Island

Set sail to Peter Island in the BVIS and enjoy several calm anchorages

Day 7

Salt to Copper to Ginger Island

Sail around Salt Island and Copper Island, and anchor by Ginger Island. Sail North to Tortola for the night and visit Road Town.

Day 8

Tortola

Sail around Tortola to reach the Beef Island airport.

BritishVirgin Islands
Charter
IKIGAI

Length : 25.13 m / Passengers : 8

Special features : Tenders: 4.2 mtr rib with 40 hp- Yacht refit at Vitters Shipyard in 2018- Equipped with kitesurfing gear and golf clubs- Available for racing charters-...

ARAOK

Length : 17.8 m / Passengers : 6

Special features : - Modern build, flagship catamaran constructed in 2018- Unrivalled living space thanks to an intelligent design- Competent, experience and accommodating...

DARK SHADOW

Length : 30.45 m / Passengers : 6

Special features : - 100 ft Wally Yacht Designed by German Frers- Refitted in 2019- 3 Cabins: 1 Double, 2 Twin- Available for racing charters- Unique lifestyleTender: Wally...