Grenadines
Islands
From Saint Vincent to Grenada you have the ideal island trail to discover. The Grenadines offer the lifestyle and the exoticism that is expected from a Caribbean yacht charter holiday, with natural beauty as well as luxury developments on land, the Grenadines offer you it all.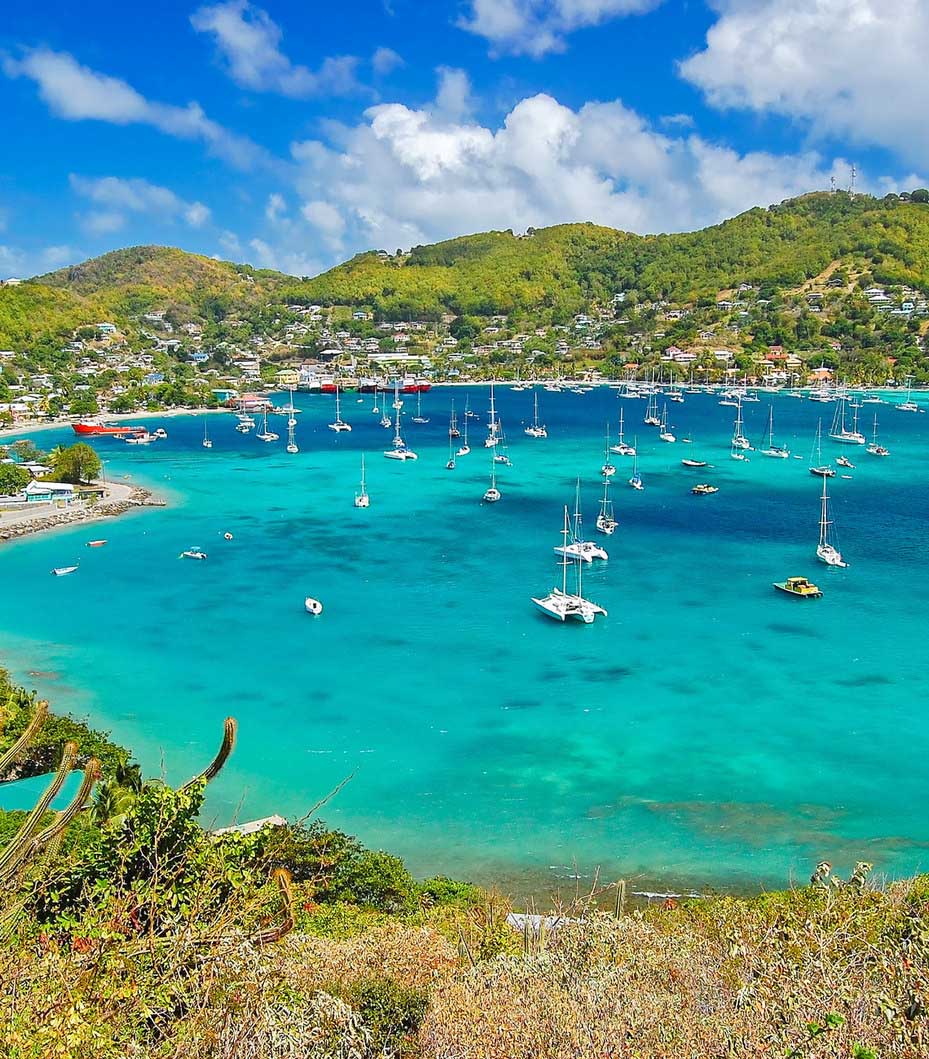 Island
hopping adventure
This chain of islands runs around an arc of several hundred miles, most are independent countries, each with separate cultures to discover. Relative to the Leeward Islands, this charter destination is very mountainous. Dramatic landscapes surround you as you cruise from one island to the next.
When to go :
The best time to go is from December to October
Charter
Highlights in the Grenadine Islands
We have selected three highlights for a charter in the Grenadine Islands so you can get a taste of what this fabulous charter destination has waiting for you.
01

Union

Island

Filled with remote beaches and coves, this destination is made for relaxation but also for the more thrill-seeking charterers the island is the perfect stopover to participate in nautical sports. Diving, kite-surfing, paragliding, swimming with dolphins, this island is a hub of activity.

02

Mustique

This exquisite island is the pinnacle of exclusivity and luxury. This idyllic island is known for its magnificent beaches, coconut palm huts and mystical marine wildlife. Horseback riding is a popular activity along the paradisaical beaches of Macaroni Bay.

03

Tobago

cays

Tobago cays region is now a classified national park, testament to its extraordinary scenery and characterful wildlife. One of the top attractions, making nature-loving tourists flock to the destination each year, is the opportunity to swim with the turtles off Baradel above spectacular coral reefs.
Suggested
Itinerary- Available online soon
At BGYB we offer our clients bespoke itinerary for their charter holidays. Please contact us to receive your very ownpersonalised charter itinerary.
GrenadinesIslands
Charter