Malta
Throughout the last decade, Malta's presence and status in the yachting sphere has multiplied and the region is now known for its shipbuilding prowess, vibrant port cities and high class tourism infrastructure. This tiny island is the perfect yacht charter destination.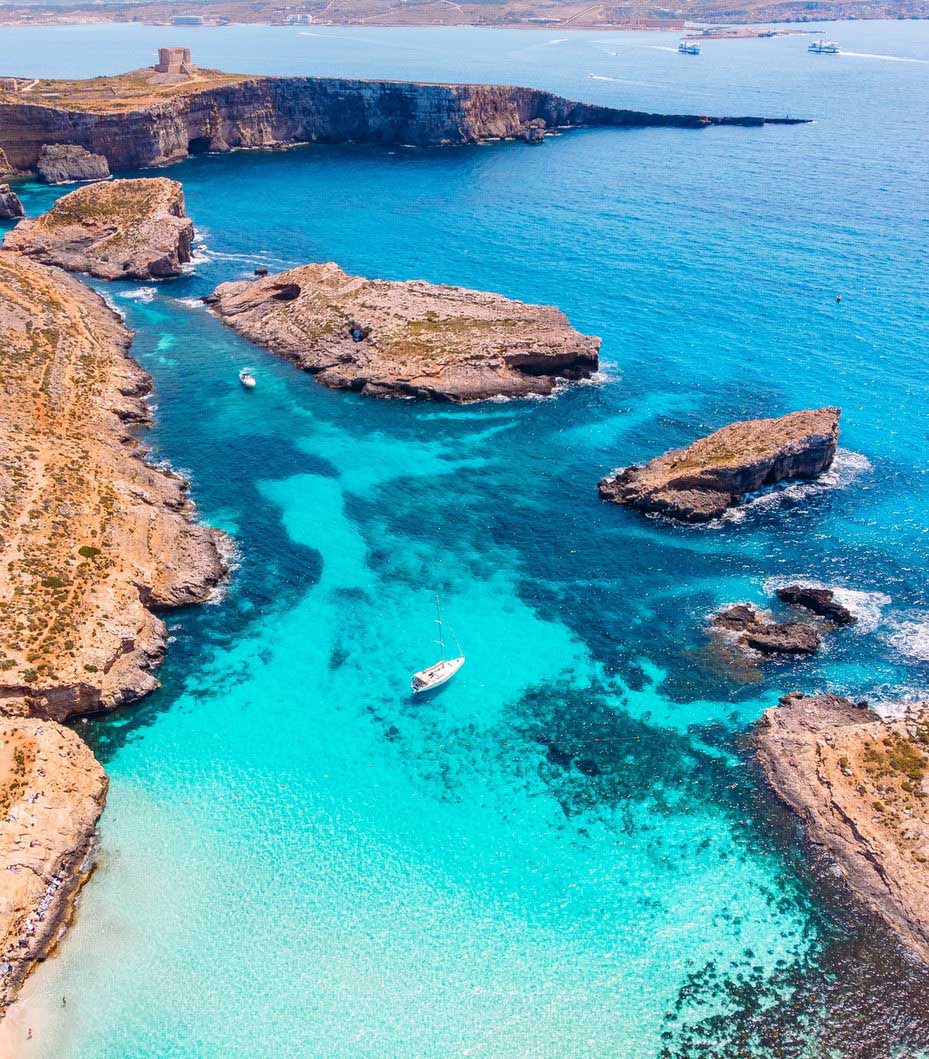 Discover
Malta's natural and manmade wonders
Malta sits in the heart of the Mediterranean, she is the stepping stone from the west to the east. Lagoons, caves and turquoise waters are just some of the characteristics of Malta's surrounding ocean. Idyllic sea temperatures and much to explore ashore, don't miss out on all Malta has to offer.
When to go :
The best time to go is from May to September
Malta's
Top 3 Attractions
At BGYB, we have selected our top three holiday activities so that you get the very best out of your charter holiday in Malta.
01

Blue

Grotto

Blue Grotto is one of the most idyllic natural sites in Malta. The natural beauty of the luminous blue waters is a vision which can seem almost other-worldly. The majesty of this sea cave has made it a popular destination for holiday-makers and also has been featured in many film productions.

02

Collapsed

Azure Window

This now collapsed natural arch, is arguably as mesmerizing today, submerged underwater as it ever was. Scuba divers can dive deep next to the rocky coast to marvel at the limestone structure. It can be found in the northerly island of Gozo.

03

Malta's

capital- Valetta

Valetta, is a capital beaming with fine art and culture. The city's decadent and expansive history is etched into the city's walls. Fine architecture frames winding streets. This historic port has been a hub for sea merchants, sailors and nowadays it is a very popular yacht charter destination.
Suggested
Itinerary
At BGYB we offer our clients bespoke itinerary for their charter holidays. Please contact us to receive your very own personalised charter itinerary.
Contact
us
info@bernard-gallay.com — +33 467 66 39 93