Turkey
Turkey is a truly vibrant and exciting Charter destination which from its essence, oozes a rich mélange of eastern and western culture. Charter a motor yacht, sailing yacht or a catamaran to discover secret places.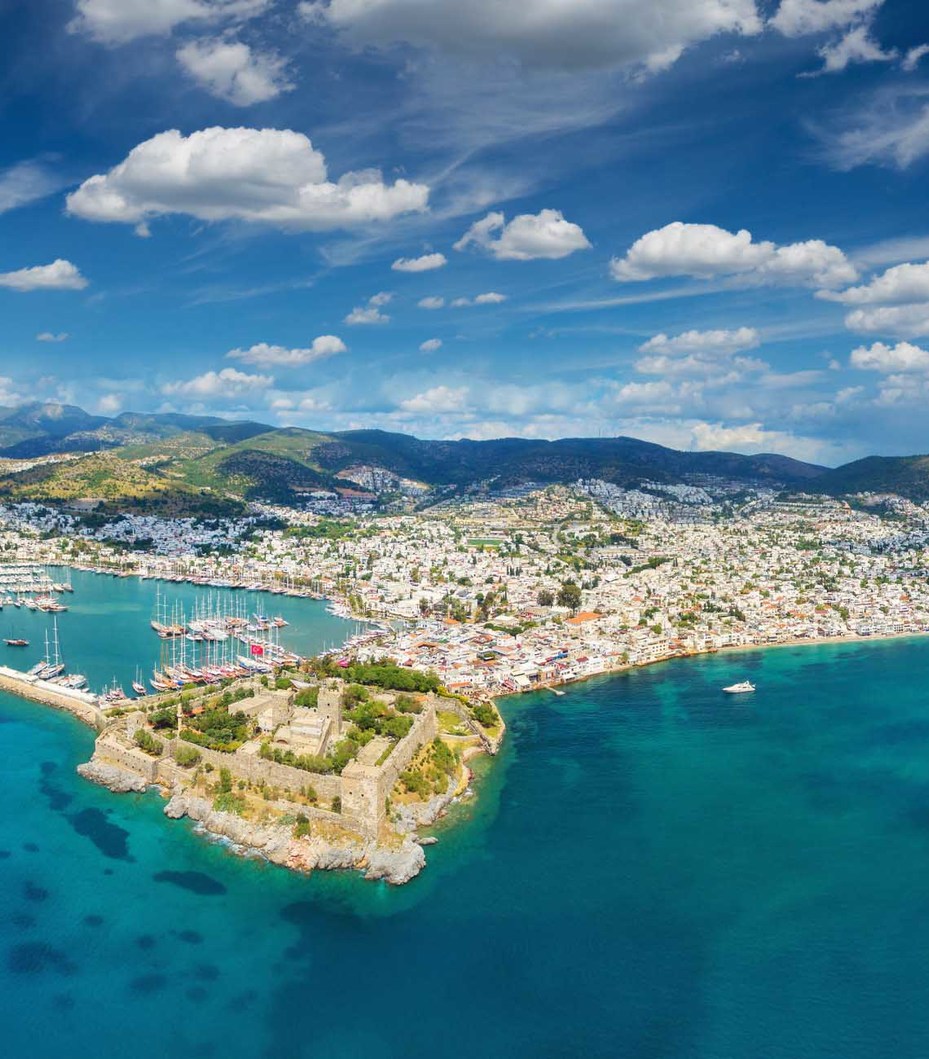 Exploring
Turkey's Coast
Exploring Turkey aboard a BGYB Charter Yacht will not only provide luxury accommodation a stone's throw away from Turkey's many thriving port cities and towns but will also allow you to explore the lesser known coastal pearls of the spectacular East Mediterranean country.
When to go :
The best time to go is from April to October
Charter
Highlights in Turkey
We have selected three highlights for a charter in Turkey so you can get a taste of what this fabulous charter destination has waiting for you.
01

Natural

Harbours

Discover the beautiful natural harbours of Turkey, such as Knidos - the perfect place to enjoy the crystal waters by swimming and scuba diving, or alternatively, relaxing on the bay and enjoying the views.

02

Gocek

A popular destination for yachtsmen and holidaymakers alike. Surrounded by 12 green islands which are only reachable by boat, Gocek is a unmissable stopover for charterers exploring the Turkish coast. Don't miss a trip to Fethiye in order to make the most of the beautiful coastline.

03

Ancient

Ruins

Turkey has no shortage of historical and cultural heritage - of particular interest are the ancient tombs of kings from over 2000 years ago, carved into the rocks which line the river Dalyan.
Suggested
Itinerary
At BGYB we offer our clients bespoke charter itineraries, customised to your preferences and desires. Please contact us to receive your very own personalised charter itinerary.
Day 1

Gocek

Once a small village home to ancient Lycian civilizations, Gocek is now a well-known town favoured amongst yachtsmen thanks to its 6 well established marinas. Make the most of this romantic destination by taking in its stunning sea, mountain, and island views and spend some time in its idyllic bays, such as Hamam Bay and Bedri Rahmi.

Day 2

Gocek (Baths of Cleopatra)

Spend the day in the clear blue waters at the beautiful Hamam Bay, and learn about its interesting history. Made for and gifted to the Egyptian queen Cleopatra, it is rumoured that the hot water spring that formed the basis for these baths contained skin healing properties and was the source of Cleopatra's renowned beauty. If you pay a visit in the early hours of the morning you can still see the hot water stirring the sand at the bottom of the wreck.

Day 3

Ekincik, Dalyan - Bozukkale

Cruise to Ekincik Bay, from where you will venture to Dalyan, an unspoilt fishing village surrounded by pine-clad hills and miles of untouched coastline. Sail down the Dalyan River on river boats, during which you will pass the magnificent tombs of kings carved high in the cliffs 2500 years ago. On the way back make a stop at turtle beach, a conservation area and one of the last nesting grounds of the endangered loggerhead turtle.

Day 4

Bozukkale, Loryma – Bozburun

Explore the secluded bay of Bozukkale, enjoy the local seafood at a nearby restaurant, and pay a visit to the ancient city of Loryma. At the southern point of the Bozburun peninsula, here you can discover the ruins of a long and narrow castle. Travel for an hour and a half to Bozburun, a small seaside town whose name means 'bare point', emblematic of its lack of greenery compared to the surrounding villages, which gives it its own unique beauty.

Day 5

Hisarönü – Palamutbuku

Indulge in a generous breakfast whilst sailing for 2 hours to Hisarönü, then once anchored go and explore this unique resort village. Take a trip to the abandoned village of Kayakoy just 10 minutes away to explore the ruins of a bygone era, or if you fancy some pampering, indulge in a traditional hammam massage at a luxury hotel. In the evening, set sail to Palamutbuku where you will stay overnight.

Day 6

Knidos & Orac Island

Depart for Knidos, one hour away from Palamutbuku, where you can explore the ancient city. Founded by Greek settlers, Knidos was an important cultural and political centre, alongside being a key trading hub thanks to its large natural harbours. The city was famed for its association with Aphrodite and its famous statue of her, which unfortunately has not survived.In the evening, cruise for one hour to Bodrum city, and anchor in front of the castle.

Day 7

Bodrum

Disembarkation in the lively coastal resort of Bodrum, formerly known as Halicarnassus, one of the most popular holiday destinations on the Aegean coast. If you're not ready to go home just yet, spend a few days discovering what was described as 'the Land of the Eternal Blue' by Homeros, with its beautiful beaches, historical sites including a spectacular medieval castle, high quality hotels and buzzing nightlife.

Yachts for Charter -
Turkey