ARAOK: Available this winter in the Caribbean

ARAOK: Available this winter in the Caribbean
BGYB is delighted to announce that the catamaran ARAOK is available for charter in the Caribbean from January 2023. Currently undergoing paint and electronics refurbishment, ARAOK will be perfect for a luxury cruise!
October 19, 2022
Explore the Caribbean with ARAOK this Winter
Featuring a myriad of decadent and spacious areas on board for relaxation and comfort, ARAOK is luxury catamaran perfect for a winter cruise through the Caribbean with family and friends. This Ipanema 58 catamaran offers an expansive foredeck and a 25m² cockpit for inviting larger groups for delicious meals freshly prepared by your onboard chef, under the Caribbean sun. With one of the largest flybridges on the market, ARAOK has dual access points for both safety and convenience, ensuring the utmost relaxation for your trip. Between her contemporary interior and the refurbishment currently taking place to her paintwork and electronics, ARAOK will provide the charter of your dreams!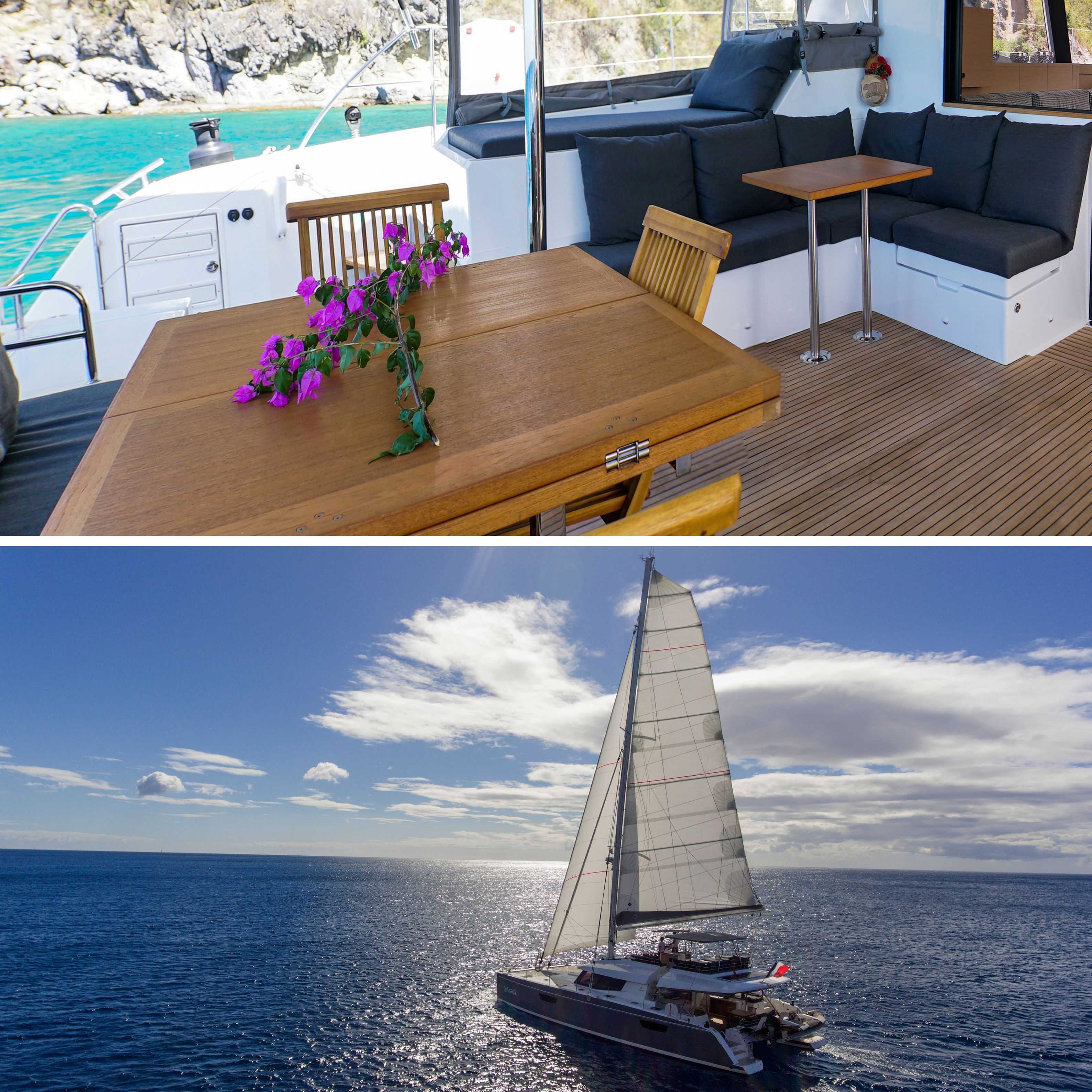 Charter Rate

Low Season: 24 000 EUR / Week + APA
ARAOK is available:
From 11 to 18 January 2023 (South Caribbean)
From 20 February to 17 March 2023 (North Caribbean)
From 16 April to the end of the month

ARAOK is available in the following destinations
Go to the page dedicated to the catamaran ARAOK by clicking on her page below: