FANCY: Exhibition at the Antigua Yacht Show 2023

FANCY: Exhibition at the Antigua Yacht Show 2023
BGYB is pleased to announce that the brand new Swan 108 FANCY will be exhibited at the Antigua Yacht Show in December 2023! She will be available for viewings for brokers, who will additionally have the pleasure to meet her talented crew! By the way, a video of FANCY is now available !
October 30, 2023
Caribbean cruise aboard the Swan 108 FANCY
Nautor Swan shipyard, with a high-end specification from a passionate owner, has launched the brand-new Swan 108 FANCY this June (2023) and she is now sailing to the Caribbean for the winter. She always offers outstanding performance, elegant design and luxurious comfort. She offers all her guests breath-taking sensations in comfortable and safe conditions, allowing the whole family to full enjoy their charter. FANCY can accommodate up to 9 people in a Master suite, a VIP cabin and 2 double cabins (one featuring an additional pullman bed). On deck, FANCY has an exceptional swimming platform, as well as spacious relaxation and dining areas, , always elegant and preserving a high quality of service.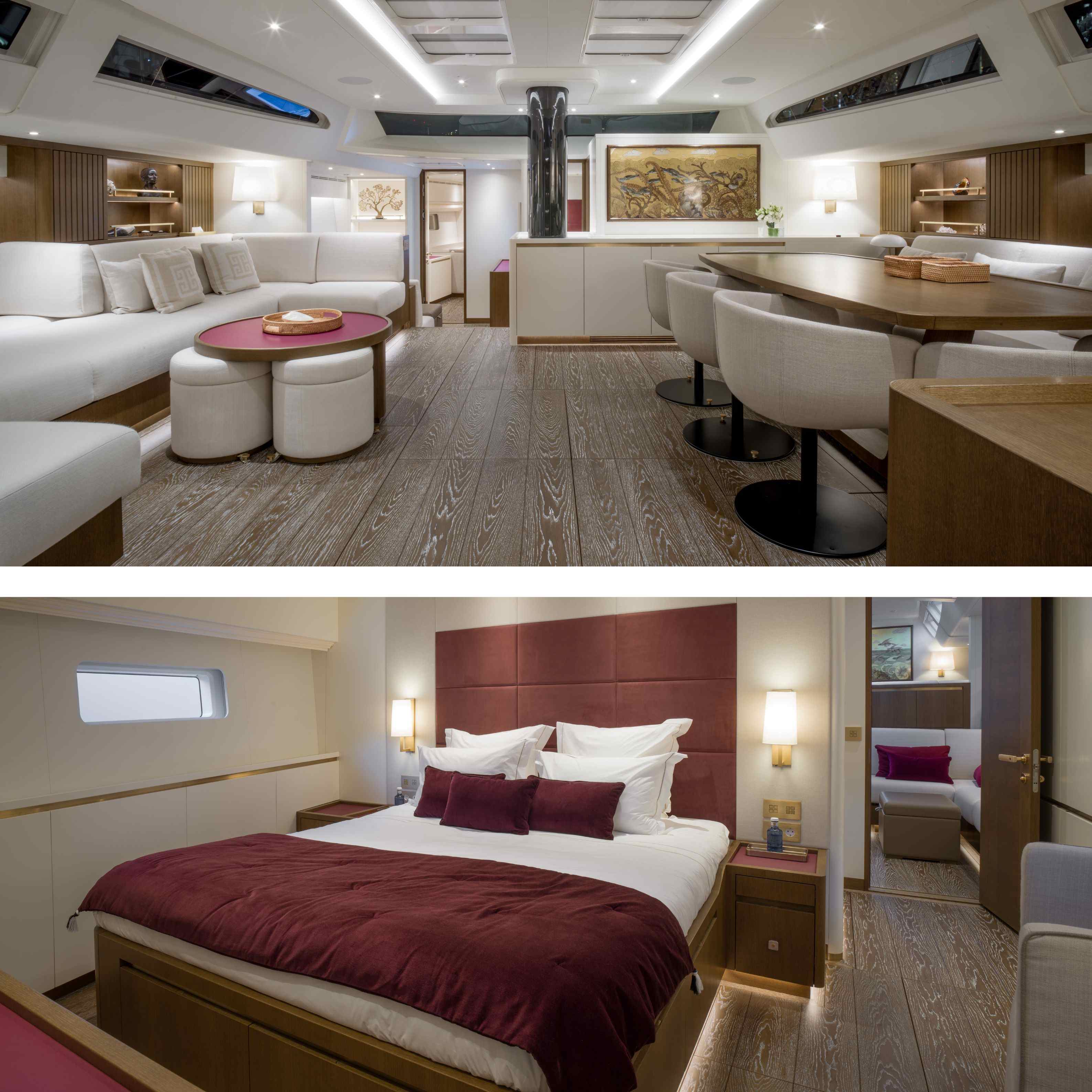 FANCY will participate in the 2023 Antigua Yacht Show from December 4th - 9th! The 62nd Antigua Charter Yacht Show is preparing the scene for the 2023 event at the historic Nelson's Dockyard.

FANCY is available for charter in the Caribbean this winter!

Charter Rate:
115 000 EUR / week + APA

Current bookings:
- 09 to 19 Oct: Olbia to Olbia
- 20 Oct to 09 Dec: Transit to Caribbean
- 23 Dec2023 to 05 Jan 2024: Unavailable
- 25 to 29 Jan 2024: Grenadines (Option)
- 16 to 24 Feb 2024: St Martin (Booked)
- 16 to 24 Mar 2024: St Lucie to Grenade (Booked)
- 25 Apr to 30 May 2024: Unavailable
Charter Destinations:
Grenadines Islands | Antigua & Barbuda | Martinique & Guadeloupe | Saint Martin & Saint Barth