5 Reasons to Charter A Yacht in the Caribbean This Winter Season

5 Reasons to Charter A Yacht in the Caribbean This Winter Season
BGYB is delighted to present this article which highlights the benefits of a crewed yacht charter in the Caribbean.
September 23, 2022
A Unique Destination
Widely regarded as one of the most beautiful destinations in the world, the Caribbean features 700 islands filled with white sand beaches, turquoise blue waters, a blissful climate, phenomenal snorkelling and diving opportunities and gastronomic gems of restaurants. However, what makes the Caribbean special is the varied culture, history, food and people – where no one island is the same as another and each express a rich history in a unique way. From hiking through Dominica's boiling lake to bird watching in Trinidad & Tobago, the Caribbean offers many wonderful surprises!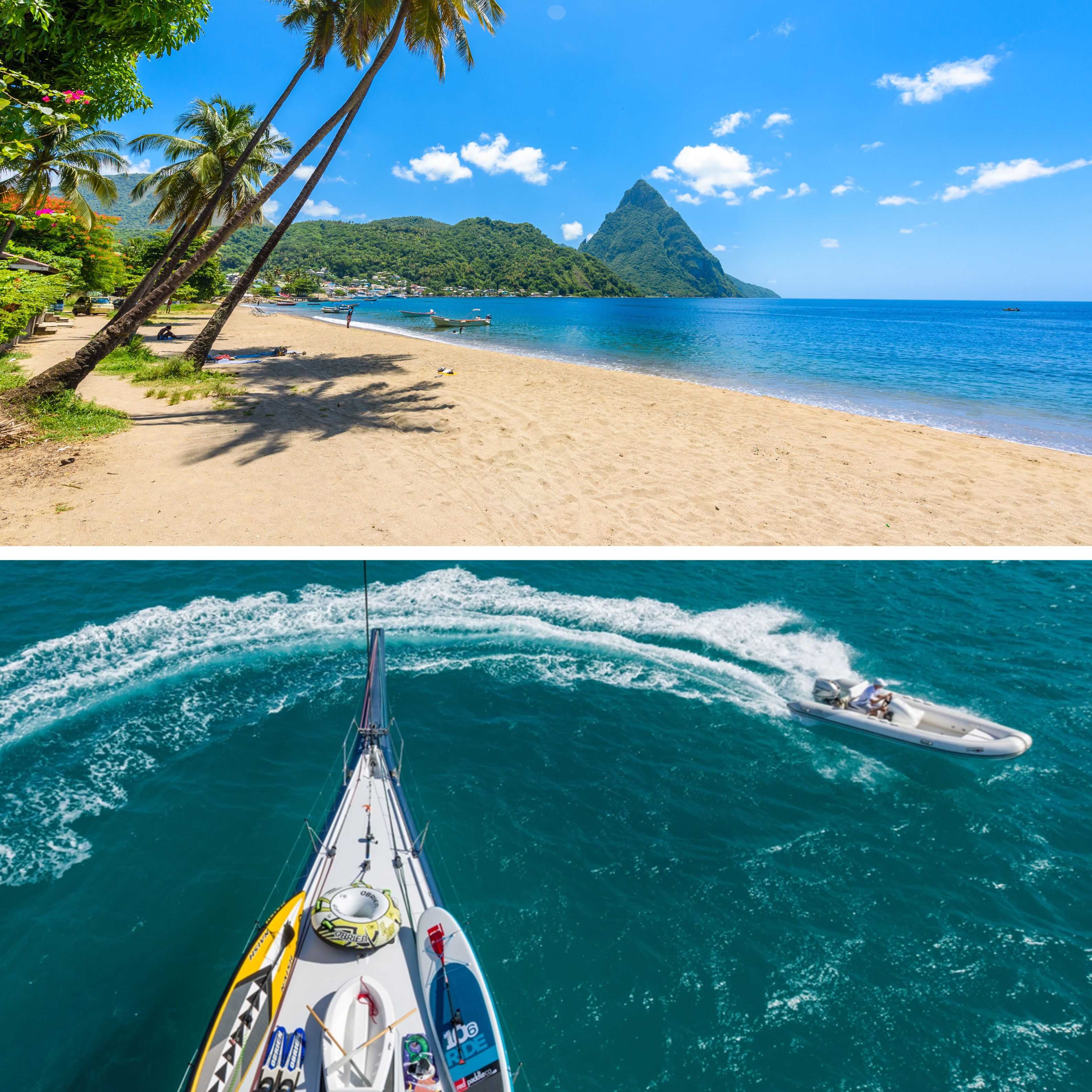 So, here are 5 great reasons to charter a yacht in the Caribbean this winter:
Local Experts onboard
Your yacht crew aboard your yacht are generally local experts and have many recommendations off the beaten path for both touristic opportunities and cuisine. With access to local gems which aren't featured in popular guidebooks due to their experience, your crew can lead an itinerary to your personal tastes without the need for any stress! Captain of SEMPER FIDELIS, Armand Bergeron, has spent many seasons in the Caribbean, floating between crews on yachts in St Martin & St Barths, Martinique and the Grenadines Islands, and would be happy to show off his wealth of knowledge on a charter this winter season! All our crews are passionate about sailing and their jobs which means total relaxation for your entire holiday and the creation of unforgettable moments with your family and friends.
Christmas and New Years Celebrations
Differing from the stereotypical cold snowy Christmas of the Mediterranean, winter in the Caribbean still means glorious sun and incredible weather. Whether you need to pick-up last-minute gifts from the many duty-free ports (like Charlotte Amalie in the US Virgin Islands) or are searching for an outrageous New Years Eve Party (like the Old Year's Night party in the British Virgin Islands) the Caribbean can be a place to let loose and enjoy the holiday or cultivate a family feeling and create unforgettable memories. Don't miss out on the month-long Crucian Christmas Festival in St. Croix which features live music, parades and loads of fun!
Flavours of the Caribbean
The Caribbean is a true melting pot of cuisines, with influences from Africa, Europe, the Middle East and Asia. Gastronomy styles on these islands often feature spices and fresh seafood due their easy access to the sea! Lobster, shark, fish and conch are popular favourites in different regions and can even be prepared aboard your yacht. Rolando Arley, current chef of MAGIC CAT, has a background with a wide range of culinary specialties, having worked in some of the world's most exclusive restaurants and resorts. His expertise allows him to create gastronomic wonders to your specific tastes, which you will even submit before the charter!
Freedom and Access
Timetabling and scheduling are thoughts of the past when you charter a yacht, as days can be spent as you, please, rather than rushing between places via public transport or according to the timings of tourist guides. The Caribbean has some beautiful coves and hidden beaches where you can spend the day relaxed without any worry of a plan to get home. The advantages of a yacht also lie in its ability to reach places which are usually restricted to skilled sailors or hours of hiking – this crewed charter will instead mean cocktails and sunbathing between destinations! You will be completely reassured by the expertise of our captains - take Captain Sylvain Lesniak of ARAOK for example, who has spent his entire career on the water, beginning in the French navy before transferring to commercial yachting.
Water Activities
Many of our yachts feature onboard water toys, so there is no need to arrange sessions with local vendors! If there is a particular toy that would improve your experience, your captain will be able to sort it before the trip hassle free. The expansive open waters of the Caribbean are the perfect destination to try out water skiing or paddle boards, not to mention exploring corals and underwater treasures through snorkelling and diving. Each of our yachts on our website features a list of activities onboard so you can explore what suits your family or friends as you wish!
Do not hesitate to take a look at our yachts available in the Caribbean this winter on their dedicated pages below...