Corsica
The French Island of Corsica is a yachting destination must in the Mediterranean. You don't have to travel to the other side of the planet to find turquoise waters surrounded by awe-inspiring countryside and with the added bonus of pristine beaches, the cruising area around Corsica offers you it all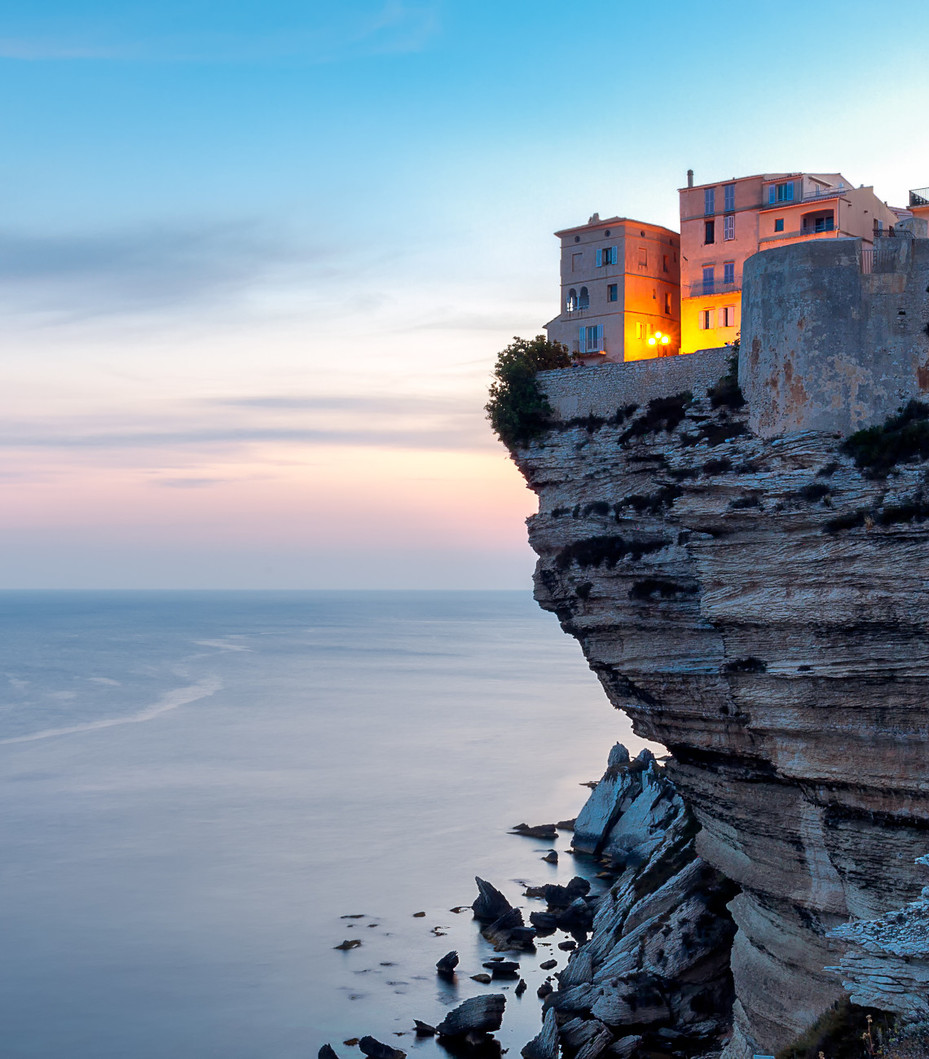 Mountainous
scenery and sparkling waters
There is no better way to explore the natural beauty of the island than by yacht charter. Aboard a luxury motor or sailing yacht you will cruise the warm Mediterranean Sea and enjoy the unique and thoroughly agreeable climate, culture and landscape of the region.
When to go :
The best time to go is from May to October
Charter
Highlights in Corsica
We have selected three highlights for a charter in Corsica so you can get a taste of what this fabulous charter destination has waiting for you.
01

Traditional

Corsican cuisine

Corsican cuisine is a fusion of French Provencal cooking and Italian flavor. The island is home to many celebrated restaurants. From top of the range fine dining to local hidden trattorias, offering an authentic taste of Corsica.

02

Calanques

de Piana

The mountainous landscape is ideal for many different mountain sports. From hiking to mountain biking, whatever is your forte or if you perhaps want to try something new, there are many activities on land to participate in.

03

Luxurious

beaches

Equally, aboard your luxury yacht you can plunge into the crystal clear waters and participate in nautical activities such as kayaking, kite surfing and jet-skiing.
Seven
days suggested Charter Itinerary
Discover all Corsica has to offer. Our 7 day suggested itinerary presents to you a cruising program which takes around the beautiful island, highlighting some of the popular stopovers along the way.
Day 1

Calvi

Situated at the very north west of the island, in a beautiful environment, the small town of Calvi occupies a very privileged location in Corsica. All the elements make this an unforgettable site: deep blue seas, fine sandy beaches lined with parasol pines, the bustling and vibrant streets and the mountains which surround the town seem to keep an eye on the area.

Day 2

Porto - Golfe de Girolata

The bay of Girolata is located to the south, bounded by Mount Seninu, the highest European headland and is emblematic of the Scandola nature reserve to the north. This small village has the unusual characteristic of only being accessible on foot or by boat and has only 15 annual inhabitants. Now listed as a UNESCO heritage site, Girolata is at the heart of an immense protected site.

Day 3

Ajaccio

Ajaccio is Corsica's capital and one of the island's most populated and thriving cities. This is the perfect stopover for history buffs: discover the Genoese influences dating back to the 15th century or learn more about Ajaccio's most famous export – Napoleon Bonaparte I. A morning full of cultural visits and city exploring requires a long lazy afternoon on one of Ajaccio's famous beaches; enjoy lunch in the Sanguinaires Islands nature reserve.

Day 4

Propriano

If you like the marine world, make the most of your stay in Propriano and experience the wonders of scuba diving in one of Corsica's most beautiful sites. If on the other hand you fancy a more laid-back approach, Propriano is home to some of the islands most picturesque trails with large oak-tree lined paths, olive trees and vineyards.

Day 5

Bonifaccio

Bonifaccio, a town of extrordinary beauty. Without doubt the most famous town in Corsica, Bonifaccio is a true open air museum filled with character. In all seasons, it offers a unique collection of historic monuments, more than 20 fine-sandy beaches and an exceptional collection of rare countryside both on land and at sea.

Day 6

Lavezzi islands

After a night in the historic port, enjoy one of the world's most beautiful sailing trips along the Strait of Bonifacio. Approach the turquoise waters of the Lavezzi Islands between the rocks eroded by the sea and rocks.

Day 7

Porto Vecchio

Beaches, mountains, cuisine, archeology and wildlife. Despite Porto Vecchio's relatively modest size, this port city has much to offer. Many of the beaches in this region are best accessed from the sea. Plage de Palombaggia is one of Corsica's best loved beaches, the clarity of the sparkling blue waters is a truly striking sight; it is difficult to resist diving straight in.

Yachts for Charter -
Corsica