LA VIDELLE : Charter Fee Reduction

LA VIDELLE : Charter Fee Reduction
BGYB is delighted to present the yacht LA VIDELLE with her discounted charter rates! She consistently gives guests phenomenal charters - the highly professional and welcoming crew are there to look after you as you explore serene locations on board this luxury sailing yacht.
July 3, 2023
Charter Fee Reduction for LA VIDELLE
LA VIDELLE is bright and cheerful, always ensuring that those on board have the best charter possible. Inside and out, she was crafted with attention-to-detail by the prestigious Italian CN Yacht 2000 shipyard in 2006. If that wasn't enough, her refit in 2023 has updated her even further for her deserving guests! LA VIDELLE's decking and cockpit serve as attractive spaces to enjoy skipping across the waves. In the saloon, the blond teak panelling and delightful furniture creates a happy room for guests to socialise in. The 3 cabins comfortably sleep up to 6 guests. This generous price reduction gives guests all the more reason to book a charter onboard the beautiful LA VIDELLE!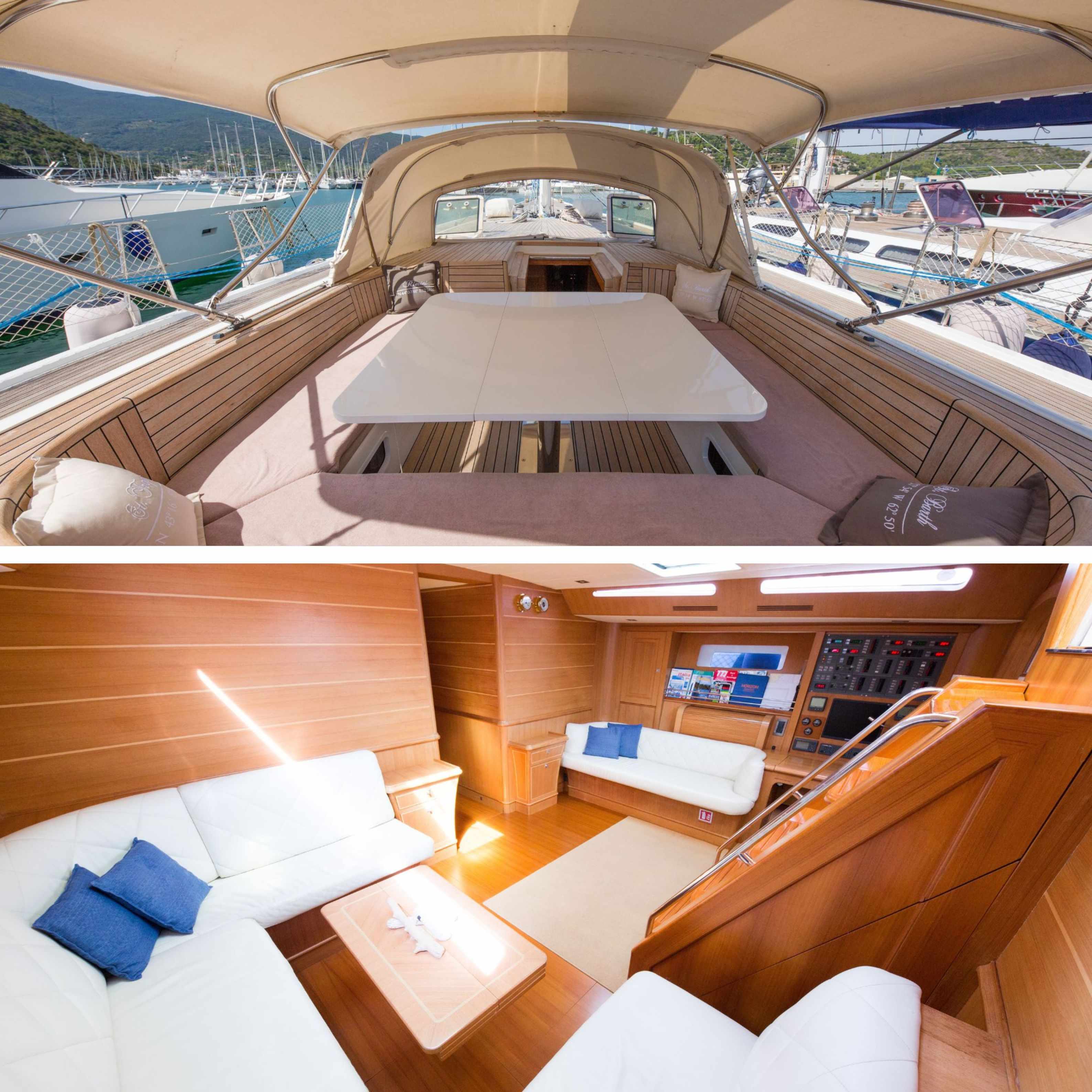 Previous Charter Rates:
High Season: 18 000 EUR / week + VAT + APA
Low Season: 16 000 EUR / week + VAT + APA


Reduced Charter Rates:
High Season: 15 000 EUR / week + VAT + APA
Low Season: 12 000 EUR / week + VAT + APA

Current bookings:
- 12 Jun - 15 Jul: Unavailable
- 14 Aug - 21 Aug: Portisco, Sardinia to Santa Teresa Di Gallura
- 23 Aug - 28 Aug: Unavailable (Portisco to Portisco)

( Based in Cala Dei Sardi, Sardinia )
Explore our suggestes itineraries for this yacht here :
Corsica | Naples & Amalfi Coast | Sicily | Sardinia | Tuscany & Elba
Look at the webpage LA VIDELLE for more information