Sicily
Sicily is home to heavenly beaches, majestic mountains and Europe's greatest natural wonder, Mount Etna. With its unique culture in arts, music and architecture, the Mediterranean's largest island is an ideal setting for a luxury yacht charter.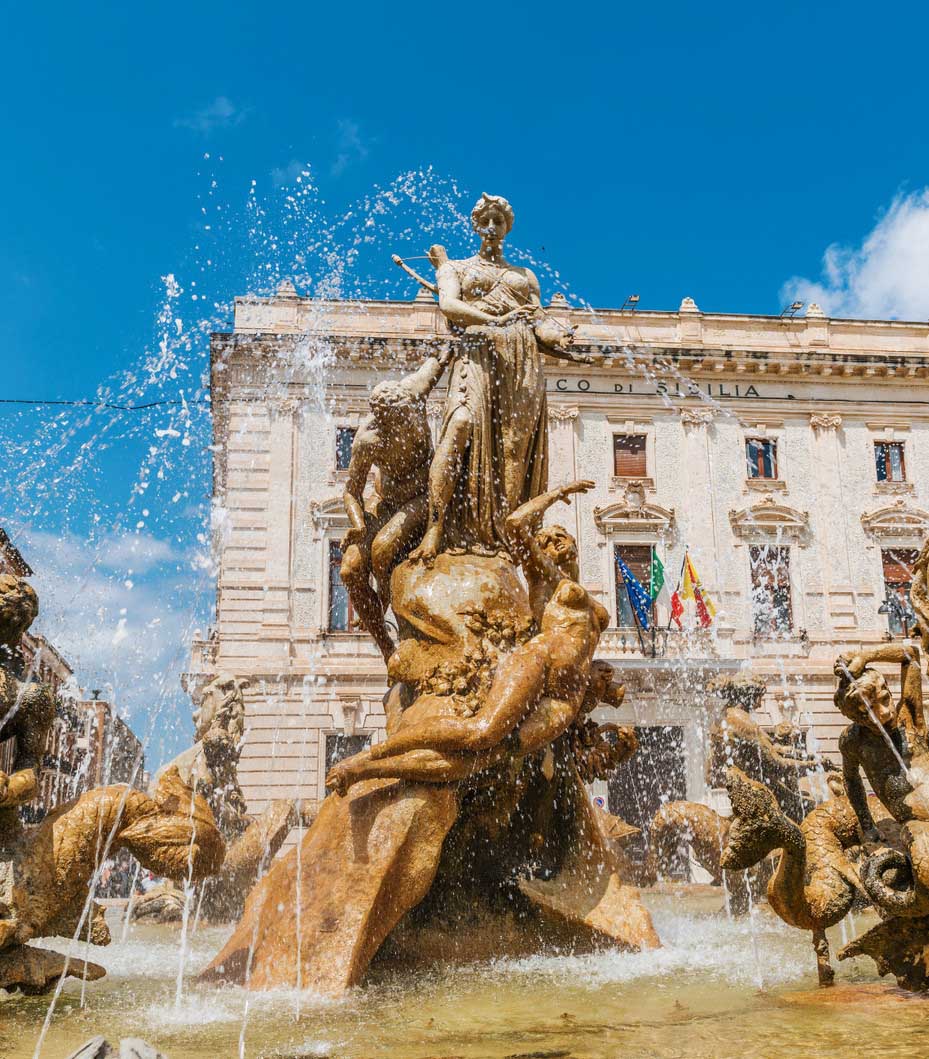 Sicily,
the Mediterranean's largest island
As well as gazing at the island's natural wonders from the sea, you can explore and discover having set foot on dry land. This stunning volcanic destination offers the best of the Mediterranean climate- hot and dry summers.
When to go :
The best time to go is from May to October
Sicily's
Top 3 Attractions
At BGYB, we have selected our top three activities not to be missed during your charter holiday in Sicily
01

Gastronomic

delights

Passionate about Italian cuisine ? Sicilian cuisine will tantalize your taste buds: the Italians themselves, in fact, come to Sicily, for its cuisine. Try delicious such as their famous fried rice balls or as its more elegantly known - Arancini or the Cannoli, a delicious typical Sicilian pastry.

02

The

ancient ruins

Sicily is a must for history buffs. With eight UNESCO World Heritage sites, it is the perfect place to visit archaeological estates.

03

Take

on Mount Etna

The most majestic active volcano in Europe, Mount Etna is a must, for amateurs or experienced explorers. You can either climb to the top for an exceptional view, or admire the natural wonder from the air by booking a helicopter flight.
Suggested
Itinerary
At BGYB we offer our clients bespoke itinerary for their charter holidays. Please contact us for your personalised charter itinerary.
Contact
us
info@bernard-gallay.com — +33 467 66 39 93