Tuscany
& Elba
A microcosm of Italy itself, Tuscany is the embodiment of culture: its renaissance art, medieval architecture and contemporary class and style will guarantee you a timeless experience.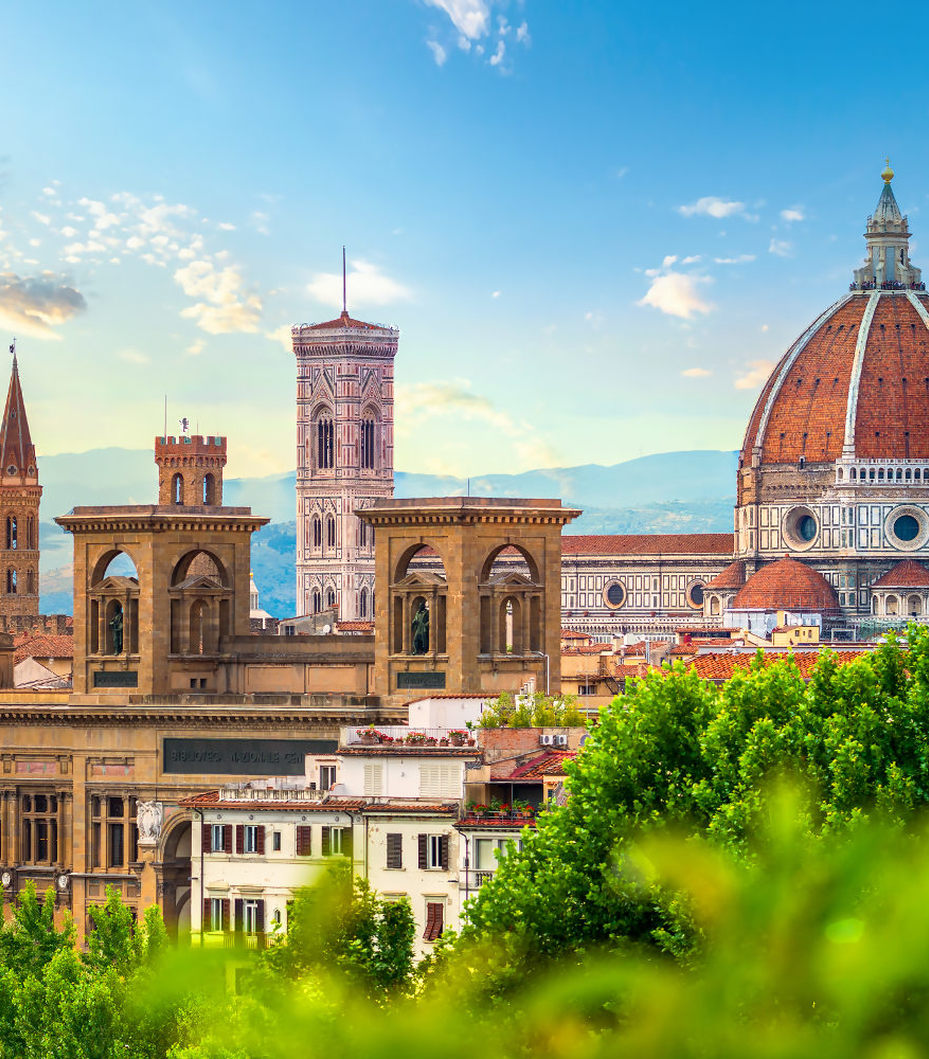 Before
you step on board…
A region filled with culture, fine cuisine and beautiful beaches, your charter in Tuscany will truly allow you to enjoy the finer things in life. Perhaps begin your charter by flying to Florence and spending a few days there, and if you have time, pay a visit to the historical city of Lucca
When to go :
The best time to go is from May to October
Charter
Highlights in Tuscany & Elba
We have selected three highlights for a charter in Tuscany and Elba so you can get a taste of what this fabulous charter destination has waiting for you.
01

Culture

This itinerary takes you to many typical spots in Italy, allowing you to fully appreciate the cultural richness this country can offer. You could finish your charter at Porto Ercole or Civitavecchia, then head towards Rome in order to discover its cultural treasures.

02

Crystal

Waters

There is no shortage of beautiful beaches on this itinerary; go for a swim and do some scuba diving, or relax on the white sands with a cocktail in hand and watch the world go by. We particularly reccomend the beach of Cavoli, with their "Grotte Azzurra" just a short distance away.

03

Gastronomy

Tuscany's wines are world renowned, and its viticultural gastronomy dates back to centuries before our own. Excite your tastebuds ans discover the traditional cuisine by tasting the regional wine, olive oil and Tuscan bread.
Suggested
Itinerary
At BGYB we offer our clients bespoke itinerary for their charter holidays. Please contact us to receive your very own personalised charter itinerary.
Day 1

Porto Venere

Your charter begins with embarkation in Porto Venere, near to Spezia – a true hidden treasure, even though registered as a UNESCO World Heritage Site. Take in the picturesque, colorful houses that surround the harbor and browse the artisanal boutiques in its narrow, cobbled passageways before meeting your crew and unwinding with the first of many fantastic meals prepared by your chef on board.

Day 2

Pisa & Chianti Region

A short voyage to the Marina di Pisa from where you can explore the city just 10 minutes away and visit its famous Leaning Tower. For those preferring a more unique experience, escape to one of the villages of the Chianti region, known for its high quality wine, and take a tour of a local winery – with a tasting session of course! Go at the right time and you may be lucky enough to stumble across one of the regions many famous medieval fairs.

Day 3

Livorno

Dock in Livorno, and enjoy the beautiful canals in the Venetian-style quarter La Venezia, and don't forget to try some of the seafood that this port city is famous for. From Livorno you can either visit Florence, the capital of Tuscany, and marvel at its vast collections of Renaissance art and architecture, or instead take a trip to the small village of San Gimignano, famous for its medieval walls and towers.

Day 4

Elba : Portoferarrio

Sail to the Isle of Elba where you can enjoy the many delights of Portoferrario – take in its many historical treasures and visit its eclectic boutiques selling local, handmade products. Don't miss its Napoleonic villas and the San Giovanni Thermal Baths, and make sure to sample some of the local cuisine.

Day 5

South of Elba

Travel down to the South of Elba to relax on one of its many beautiful fine sand beaches, such as Cavoli or Seccheto. Relax in the sun with a book in one hand and a cocktail in the other, or for the more adventurous, take advantage of the clear waters and go snorkeling or have fun with some water toys.

Day 6

Isola Del Giglio

Travel to the nearby Isola Del Giglio – a scuba diver's dream with its beautiful waters and diverse Mediterranean plants and animals. Explore its colorful villages, enjoy its local cuisine and take in the sunset from one of its sandy beaches.

Day 7

Porto Ercole

Disembarkation at Porto Ercole on your final day of the charter, from where you can travel to Rome to either continue your Italian adventure, or fly home after a week filled with exploration and culture.

Yachts for Charter -
Tuscany & Elba