Naples
& Amalfi Coast
Cruising the Italian coast means delightful climates, charming fishing ports, quintessential Italian cities and idyllic landscapes. The richness of the coast's history combined with the timeless appeal of its beauty creates a mesmerising setting to indulge in the luxuries of your charter vacation.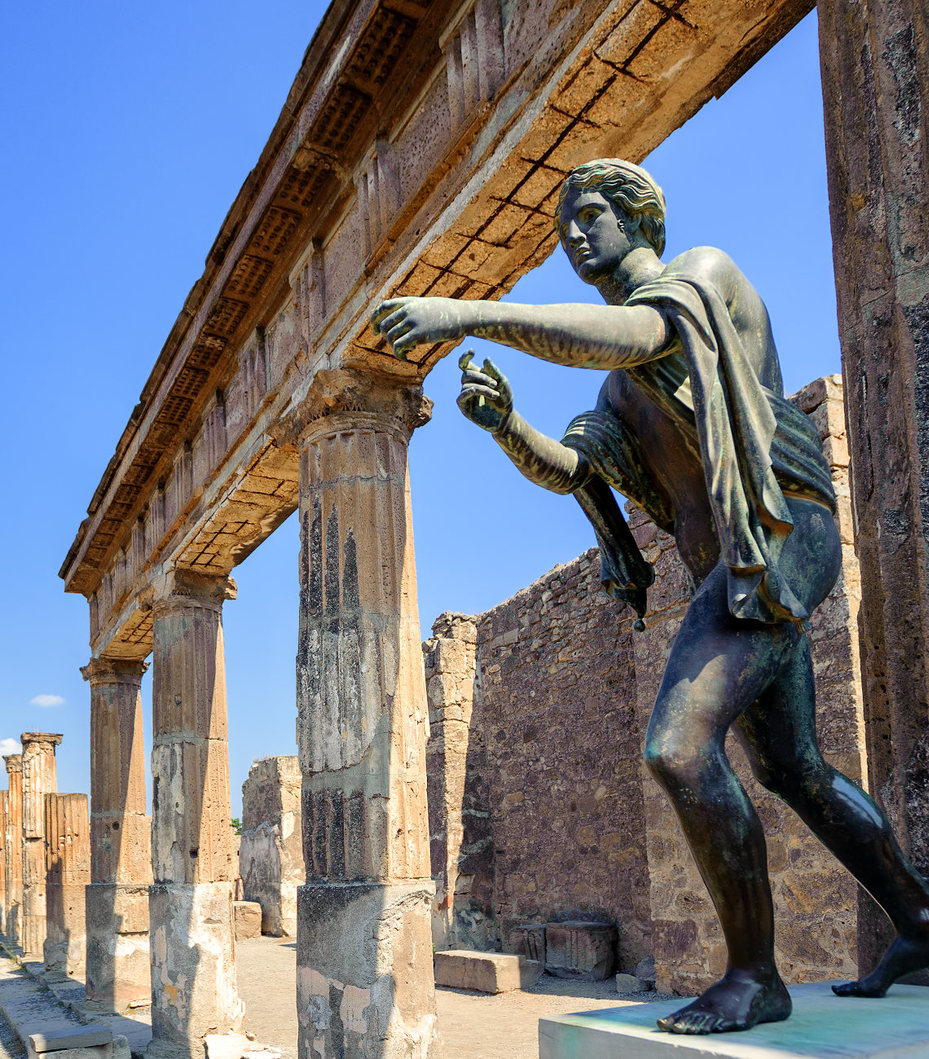 From
Naples to Amalfi
Under Vesuvius' watchful eye, the city of Naples with its surrounding islands, vibrant coasts and rich diversity of history, offers you an extraordinary journey through time. The romanticism of the Amalfi Coast is highlighted by a yacht charter and offers incredible sights of natural beauty.
When to go :
The best time to go is from May to October
Charter
Highlights of the Amalfi Coast
We have selected three highlights for a charter in Naples and the Amalfi Coast so you can get a taste of what this fabulous charter destination has waiting for you.
01

Italian

Gastonomy

Italy's gastronomical prowess requires no introduction. The restaurants of the Amalfi coast fuse flavours of the mediterranean offering incomparable seafood dishes and traditional cooking. In Naples, make sure to try Italy's most popular culinary creation, the humble pizza, in its birthplace !

02

Culture

and history

Italy has endured one of the world's oldest and most flamboyant historical pasts. Follow the footprints of Roman empires, Ottoman rulers and Enlightened renaissance philosophers. Discover the ruins of Pompeii in Vesuvius' shadow and enjoy the friendly Italian culture which you will find ashore.

03

Romanticism

in Capri

The island of Capri is hailed as one of the Mediterranean's most idyllic and romantic islands. A true paradise filled with sumptuous gardens and resplendent views, a stopover in Capri will leave you with stunning memories.
Amalfi
Coast Suggested Itinerary
At BGYB we offer our clients bespoke itinerary for their charter holidays. Please contact us to receive your very own personalised charter itinerary.
Day 1

Naples

One of the oldest cities in the world, embark from Naples and benefit from the opportunity to explore its renown history and culture. Consider a tour of the opulent architecture in the Royal Palace or a visit to the Galleria Borbonica where you can discover the underground tunnels of the city. Dine on authentic pizza and wander through the historic streets and Roman market before heading back to your yacht to set sail for Procida.

Day 2

Procida

Rich in history and archaeology, Procida is the smallest island in the Gulf of Naples but remains unspoilt by mass tourism. Featuring extremely photogenic beauty, the island has been featured in several notable Hollywood films. Highlights include the Abbazia San Michele Arcangelo, a magnificent church with elaborate interiors, stunning landscapes, narrow cobbled streets, and quaint fishing boats scattered through crystal clear waters.

Day 3

Isola Ponza

This small secluded island to the north of Naples offers resplendent views from sunrise to sunset. Ponza boasts wonderful swimming and snorkelling opportunities from private beaches hidden between striking white cliffs. Due to ancient volcanic activity, you can take a dip in 'piscines naturale' (natural saltwater pools). Alternatively, you can spend the day discovering the ancient Roman tunnels and caves, led by en expert tour guide.

Day 4

Isola d'Ischia

Lift the anchor and set sail for Ischia, pausing for a short lunch and swim break on the tiny island of Ventotene. With incredible diving opportunities to see colourful marine life, caves and shipwrecks, Ventotene provides a beautiful backdrop. Often attracting visitors due to its reputation for hydrotherapy, Ischia features thermal spas, hot springs and volcanic mud for a day of complete relaxation and rejuvenation.

Day 5

Amalfi

A part of the UNESCO World Heritage List since 1997, the Amalfi Coast was named after the town with the largest community in the area, Amalfi. A traditional fishing village, wander through winding streets taking in the beautiful views and local boutiques or make the most of the amazing cycling routes offered. From St Andrew's Cathedral to the Velle delle Ferrier waterfalls, Amalfi has plenty to discover. Don't miss out on the fresh Limoncello !

Day 6

Capri

Making perfect time for a stopover on one of the Mediterranean's most romantic islands, Capri's uninterrupted beauty is both to be admired from the sea and ashore. With unrivalled water transparency, where you can see the sea floor even 10 metres deep, Capri is home to incredible sights like the Blue, White and Green Grottos. Sip an espresso in Capri's main square, Piazzetta, basking in the truly Italian experience.

Day 7

Naples

Before disembarking and saying farewell to your crew in Naples, spend the morning discovering the fascinating site of Pompeii. A city preserved by molten rock since the eruption of Mount Vesuvius in 79 A.D., no other site will offers such a deep insight into the history and lifestyle of the ancient Romans. A similar site, Herulaneum, could also be visited for further perspective into the event and an escape from the mass tourism.

Yachts for Charter -
Naples & Amalfi Coast